Industries - Credit Unions
Information Security and Compliance Software for Credit Unions
It can be challenging to manage information security compliance for your credit union. You need to keep your credit union secure, and also fulfill requirements from examiners.
Tandem helps you to build, organize, and maintain a thorough information security program and helps you to stay in compliance.
Tandem is an information and compliance software created for financial institutions (including credit unions). The tool helps you stay in compliance with GLBA, NCUA, and state regulations.
Not only will you maintain compliance, you will also save time and money with features to help organize and even automate your processes.
Compliance
We rely on guidance, communication with examiners, and our experience in the financial industry to develop and maintain Tandem. Our content is designed to comply with GLBA and meet the expectations of the regulating agencies.
Our software assists you with staying in compliance with the following sources of regulatory guidance for credit unions.
Federal Financial Institutions Examination Council (FFIEC) IT Examination Booklets
National Credit Union Administration (NCUA) Supervisory Letters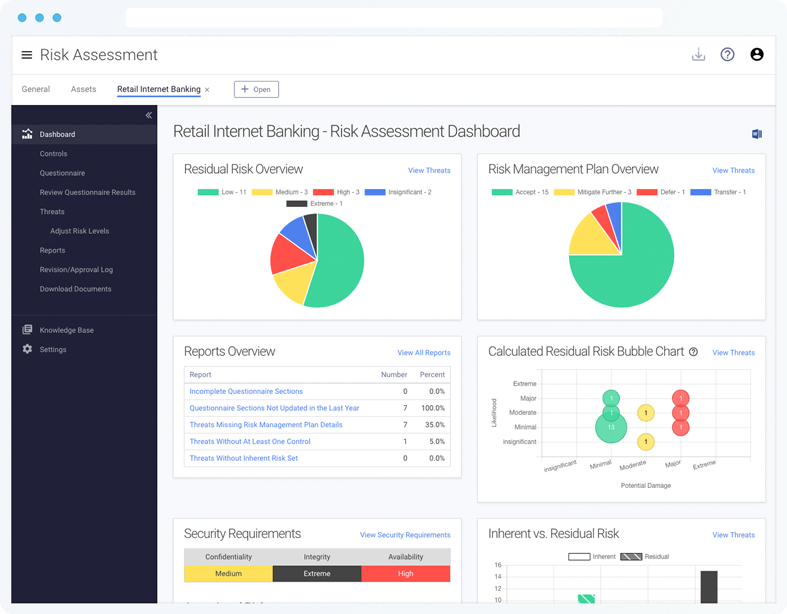 Dashboards
Review visual representations of your identity theft prevention program on a dashboard.
Evaluate useful insights into your red flags risk assessment, as well as a series of reports, designed to ensure your program does not contain any missing or incomplete data.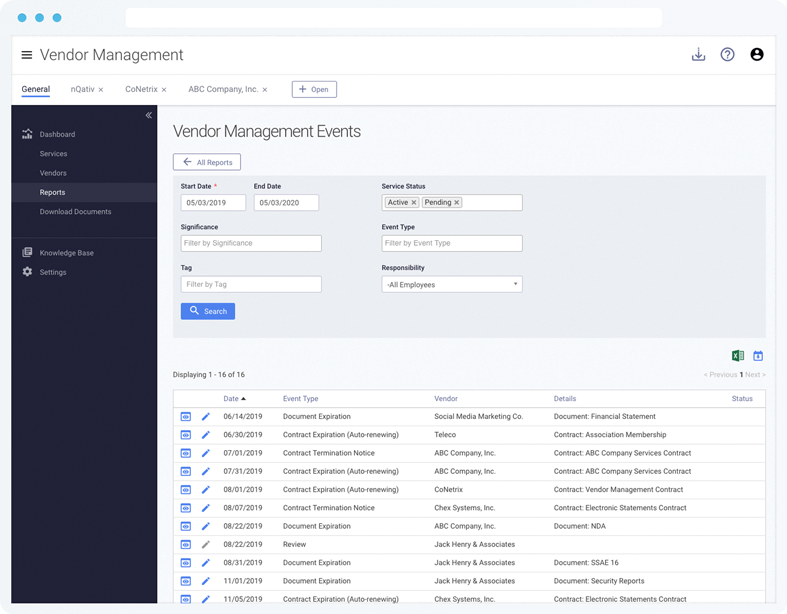 Reporting
Use more than 30 flexible reports to increase visibility into your vendor relationships and identify gaps in your vendor oversight program.
Based on the data stored in Tandem's central database, these reports provide accurate and efficient details about your vendor contracts, documents, and reviews. Get equipped with the data you need to make informed decisions.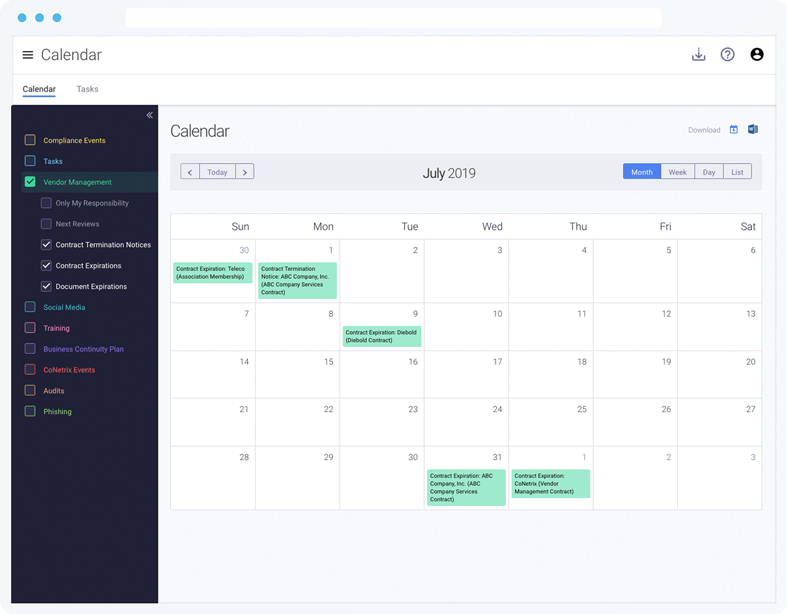 Calendars
Gain full insight into your upcoming and past due oversight events through a calendar view, reports, and customizable email reminders.
Ensure responsible parties are aware of events such as contract expirations, termination notices, document expirations, and scheduled reviews.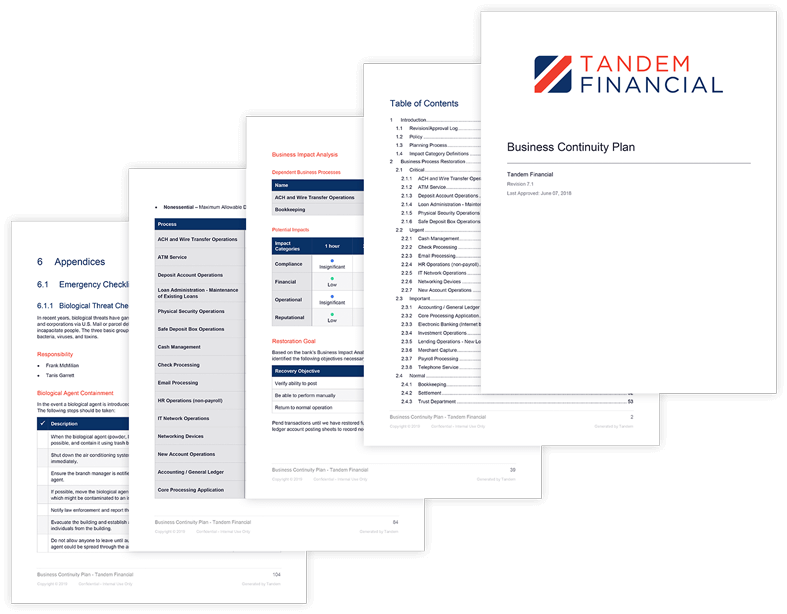 Downloads
Effortlessly generate consistent and professional documents on the fly to share with your executive team, board of directors, auditors, and examiners. These customizable documents are available in Microsoft Word and Adobe PDF formats.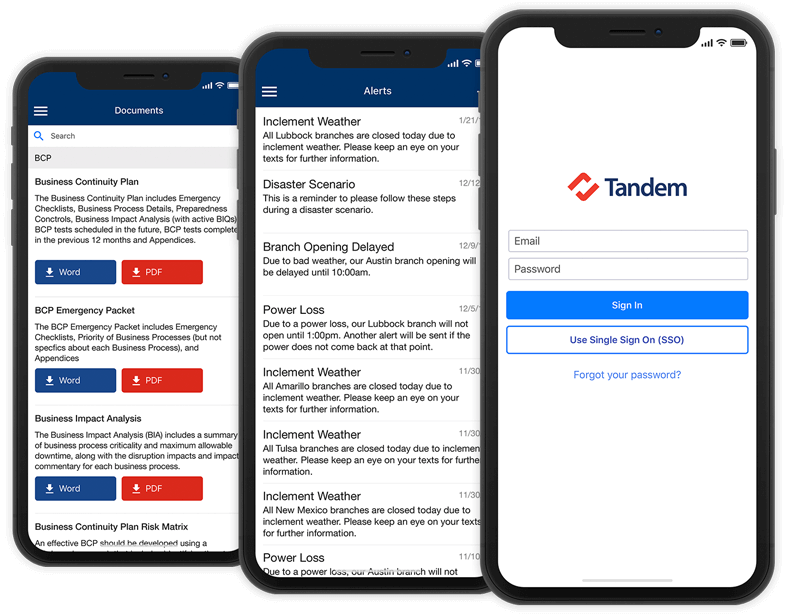 Mobile App
Access your BCP documents, employee list, and vendor contact information from mobile devices. Easily send employee alert messages from your mobile device.
Tandem Products
Tandem's entire suite of SaaS products are design specifically to help credit unions with limited resources improve their information security, stay in compliance, and lower overhead costs.