Tandem Resources
State of Cybersecurity Report
Learn about the top trends in cybersecurity for financial institutions.
The State of Cybersecurity in the Financial Institution Industry (2020)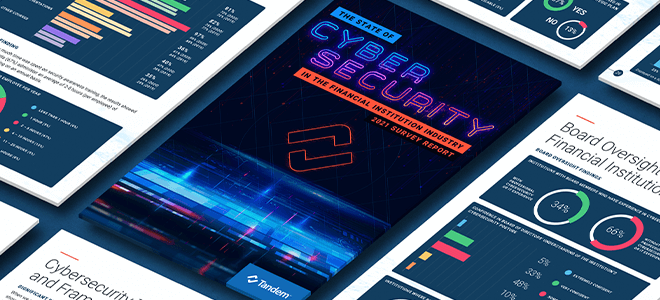 A panel of Tandem security and compliance experts analyzed survey data from over 252 cybersecurity professionals to understand how financial institutions are managing cybersecurity.
The results are fascinating!
Get this free report and gain insights on:
How institutions manage cybersecurity and what resources are provided to increase security posture.
Training standards and best practices across the industry
The effectiveness of the cybersecurity best practices being implemented.
How financial institutions manage incident responses.
Find out how your financial institution measures up to the industry and get information to help make confident decisions for your cybersecurity program.